AC power anomalies refer to deviations from normal power supply conditions that can affect the performance of electrical equipment - high-end audio, video production studios, computer networks, industrial equipment. Some examples of AC power anomalies include:
Voltage sags: a temporary decrease in voltage level.
Voltage swells: a temporary increase in voltage level.
Voltage dips: a temporary decrease in voltage level that lasts for a longer duration than a sag.
Voltage spikes: a temporary increase in voltage level that lasts for a shorter duration than a swell.
Voltage transients: a sudden, brief voltage deviation from the normal level.
Voltage interruptions: a complete loss of power for a short period of time.
Harmonic distortion: a deviation from a pure sine wave form that can affect the performance of electronic equipment.
These power anomalies can cause equipment damage or malfunction, and can also reduce the efficiency of equipment over time. Power conditioners can be used to help mitigate the effects of these anomalies by filtering out unwanted noise, regulating voltage levels, and protecting equipment from damage.
For years, there have been many devices that use a variety of techniques to address AC power anomalies. The Stromtank models take this a step further and instead of simply adding a filter to the AC power signal, a Stromtank creates its own AC power! A Stromtank is completely independent from the traditional, fluctuating domestic power grid, by developing its own, independent power plant to supply your audio components.
Only the power generator Stromtank offers you the unique opportunity to provide your system with stable energy, completely disconnected from the electrical grid. This complete network separation works for hours and is electrically disconnected from the AC main circuits isolating your system from any AC surges, sags, noise, or radiations.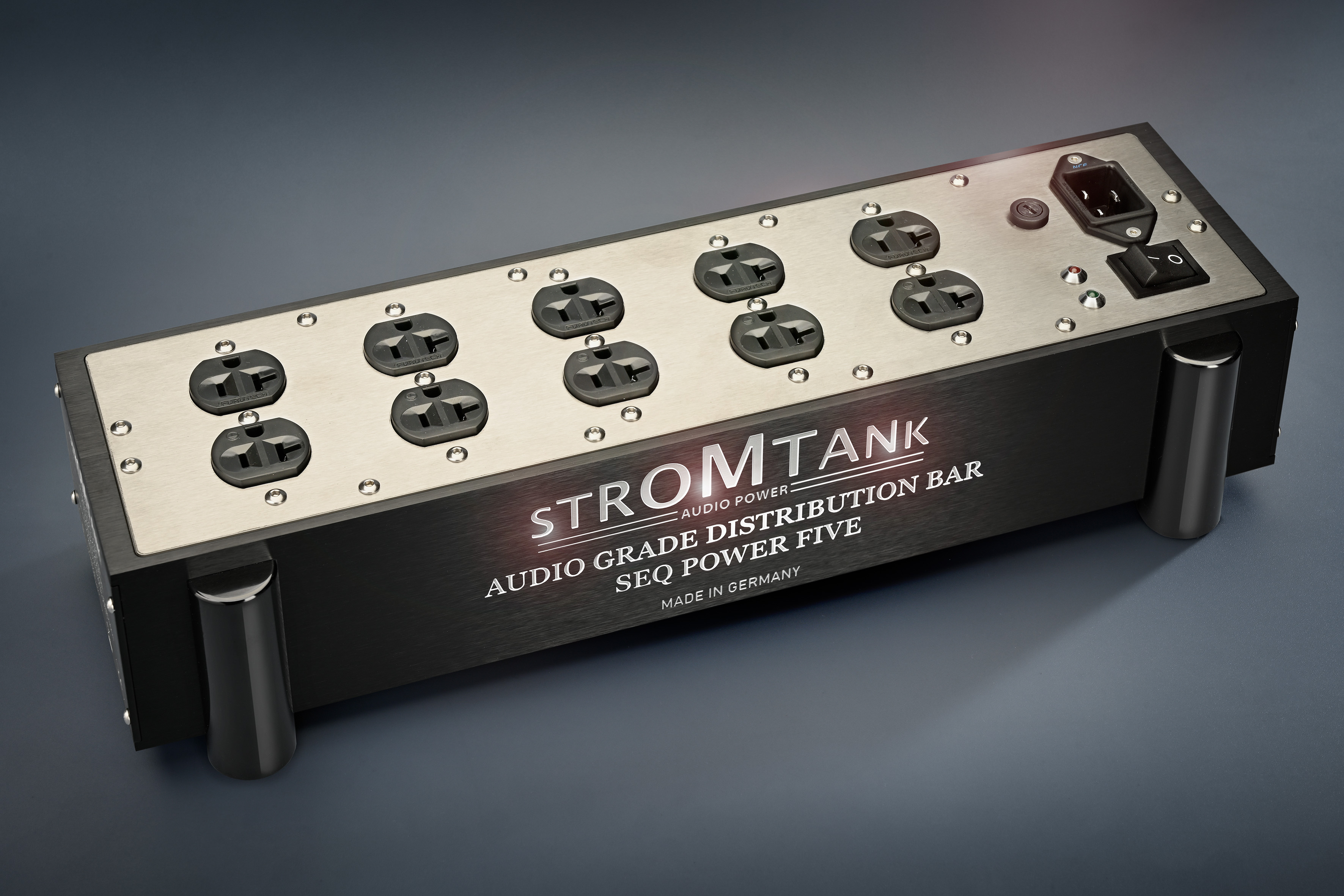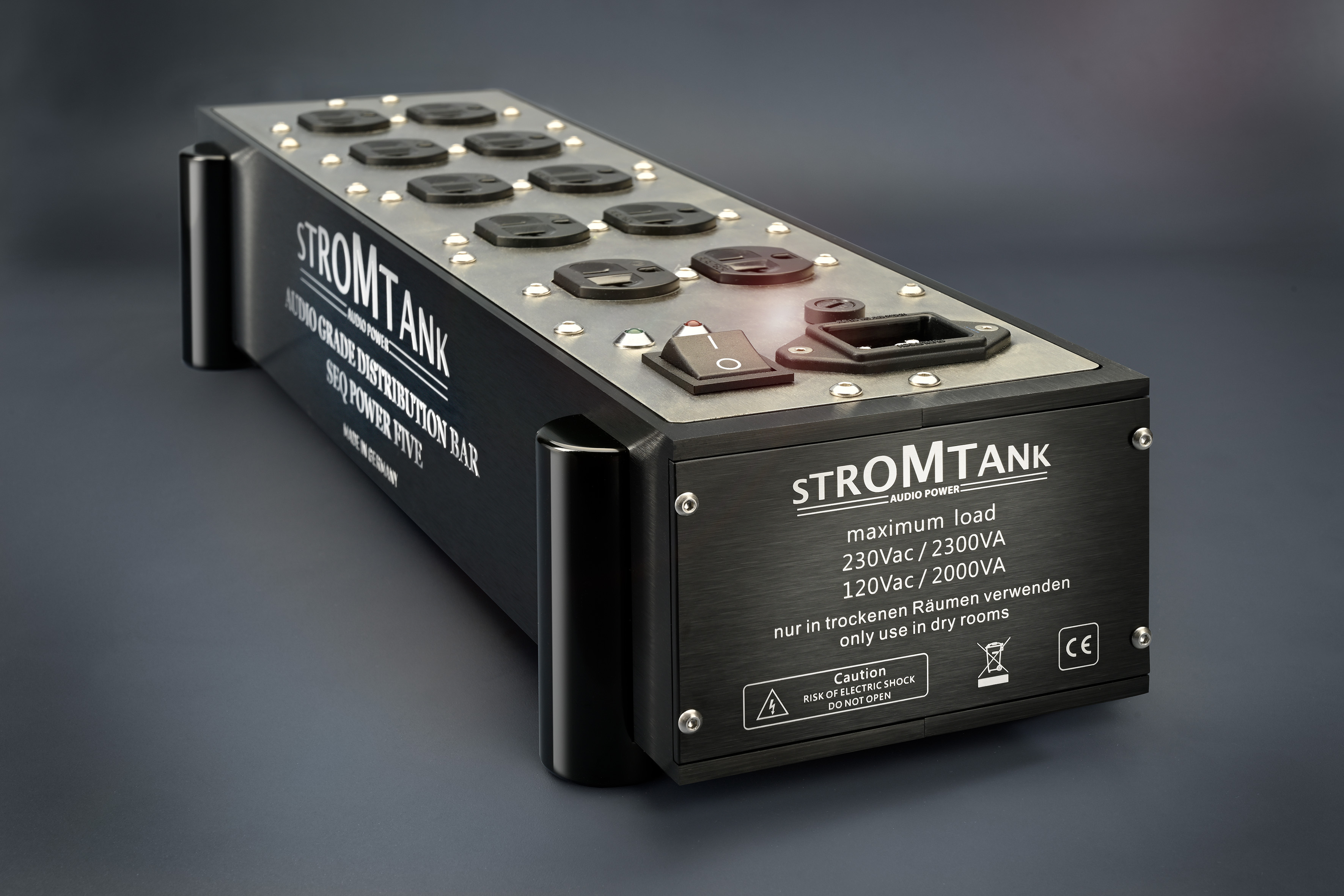 The Stromtank family of products feature the same technology and system performance enhancements throughout the product line. The right choice for your system depends on the performance demands of your individual system components, room size, and listening preferences. Specific differences include output capability, time between battery recharging, and physical footprint.
There is an ideal Stromtank configuration for any system. The S2500 Quantum and S1000 combine Stromtank sonic enhancements with great convenience as they can be located within a typical audio equipment rack. The choice between these two units revolves around system configuration and listening habits. For more demanding amplifiers, larger, rooms, and higher listening levels, the S2500 Quantum is the correct choice. The S1000 is ideal for systems with lesser demands. Both the S2500 Quantum and the S1000 function beautifully for front end components when combined with other Stromtank models that are being employed for use with amplifiers in systems that a larger and more resolving.
The flagship S5000 HP and S4000 are perfect choices for high performance systems which include high powered amplifiers and are located in larger listening rooms. Again, the choice between these models comes down to specific system componentry, environment, and user listening style. For reference level systems that include high powered monaural amplifiers, an individual S5000HP or S4000 for each amplifier is an ideal configuration.
Coupled to an S2500 Quantum or S1000 for the front end components, you now have a completely AC isolated music or home theater system. For specific Stromtank system suggestion, please contact your dealer or Stromtank USA.
Power Check
While all Stromtanks can power front end components, class A amplifiers may draw too much power from a single Stromtank. For more information please contact manufacturer, distributor, or a dealer near you.
| | |
| --- | --- |
| S-1000 | 450W Max draw |
| S-2500Q MKII | 650W Max draw |
| S-4000 Pro | 950W Max draw |
| S-5000 HP | 1500W Max draw |
Operation
Full Battery Mode - Meter illumination is green
All audio components connected to Stromtank are supplied solely by the batteries with constant current. The average operating time in full battery mode is 4-8 hours, depending on the choice of Stromtank model and the energy consumption of the connected components. When the battery state-of-charge reaches a pre-determined minimum, the Stromtank will automatically reconnect to the AC power and recharge itself. Listening is uninterrupted and the unit will enter AC Grid mode.
AC Grid Mode – Meter illumination is blue
In AC Grid Mode, recharging occurs and listening may continue without any without disruption. When the Stromtank is connected to the AC power grid, much of the Stromtank benefits are still realized. The AC current delivered to the system is still not taken directly from the AC line but instead is absorbed by the battery. In the AC Grid mode, the Stromtank still creates a perfect AC waveform, both amplitude and frequency. This unique operation provides less interaction between the AC power line your audio video system.